About Us
Who we are?
Here's the deal, Open Door Community church cares about one thing more than anything else, Jesus Christ. Open Door is a community of individuals that have found hope in Jesus, and we want to help others find that in him as well. We accept people from every walk of life and we will walk with you to help you understand who Jesus is.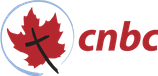 Where we come from?
Open Door began in 2012 we felt God's lead to start a new church in Sherwood Park. We have desired right from the start to be a church that loves all kinds of people and become a part of the community.
Where we are heading?
Open Door is now moving towards a greater connection to the community in and around Sherwood Park. We have began new Bible Studies we call Discovery Groups and we continue to look for opportunities to walk with people on the journey toward discovering God. Our Discovery Groups meet every other week with people of all ages and we welcome new groups and people. We are always looking for new opportunities wherever they are.
What does this mean to you?
Most importantly, you're always welcome at Open Door Church. We're saving a seat for you. Wherever you're at in your faith journey, you will always be accepted as part of the Open Door Community.